Welcome to Gemini Universal
A pet and animal information website dedicated to the well-being of feral cats, stray cats and shelter animals everywhere. Visit often and share with friends.

---
Our Current Cause - Acadia, a CAPIC Cats rescue kitten who needs your help
We are raising money for Acadia, an 8 week old kitten we have had since birth. He is now diagnosed with FELINE CUTANEOUS ASTHENIA, a rare genetic non-contagious disease.  UPDATE: Very sadly, CAPIC had to euthanize Acadia on May 9th. His wounds from this horrible disease were just too severe. The vet confirmed he believed he was in pain and Acadia was getting worse each day. So CAPIC felt it was best to let him go. We are all heartbroken at this time. Donations are still being accepted to help cover vet expenses and cremation. Thank you everyone for your support in this sad time.
Learn more about this disease and how you can contribute to Acadia's cause at his Fundly Page.
CAPIC Cats is a group of volunteers who specialize in TNR (Trap Neuter Return). They are a 501(c)(3) charity.
---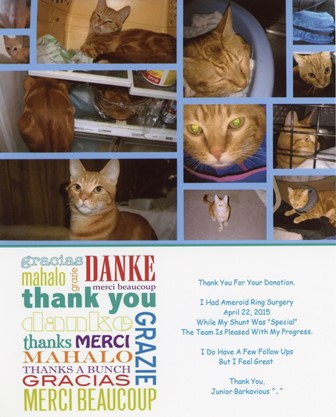 ---
"Stray Cat Strut" by the Stray Cats
A video reminder to please Spay and Neuter your Pets
What is the difference between a Stray Cat and a Feral Cat?
A stray cat is a pet cat who is lost or abandoned. Feral cats are the offspring of lost or abandoned pet cats or other feral cats who are not spayed or neutered. Stray cats are accustomed to contact with people and are tame, but feral cats are not accustomed to contact with people and are typically too fearful and wild to be handled.
Whereas stray cats may be reunited with their families or adopted into new homes, feral cats do not easily adapt or may never adapt to living as pets in close contact with people. However, there are many things you can do to help improve the health and quality of life of feral cats. Find tips on setting up a Trap-Neuter-Return (TNR) Program from Alley Cat Allies.
For more information see Resources.
---
---
Pets in need of forever homes:
---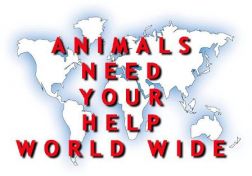 ---